CLOSED UNTIL FURTHER NOTICE
Thank you for your trust in Top Bedding since 2005.
We will remain reachable via our e-mail info@topbedding.be and our telephone number.
Your Sleep Specialist
A good night's rest requires a good sleeping position. Top Bedding offers you the ultimate sleeping comfort.
Feel good! A good night's rest and good health frequently go together. That rest begins at a good advice. Top Bedding only delivers quality branded beds. A bed isn't just like that a Top Bedding bed. At Top Bedding, we're highly selective.
Top Bedding service stands for free delivery and placement. If desirable, we also take along your old mattresses and/or bed frame. This service is absolutely free of charge.
Passion For Quality Bed Linen
This winter, wrap yourself in super soft, wonderfully warm flannel from Marco Polo and NOMO.
Keep Your Pillow Optimal
For optimal hygiene and support, it is best to replace your pillow every 3 years. It is also best to replace your mattress overlay every 6 to 7 years to maintain optimal comfort.
"A good night's sleep starts with good advice."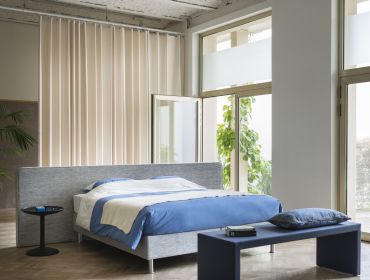 We have been the better sleep specialist in our region for more than 15 years. For a professional and personal advice, linked to your own wishes, you are welcome in our shop Top bedding.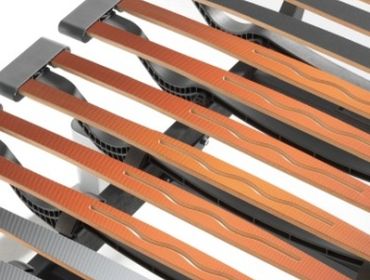 Sleeping is part of the first necessity of life, just like eating and drinking. The quality of sleep is very important. Get the best out of your sleep, in combination with the right sleeping system.
FREQUENTLY ASKED QUESTIONS
How to choose a good pillow?
A good pillow should optimally support your head, upper back and neck vortices. Depending on whether you sleep on your stomach, back or side, you need a thicker or thinner cushion. As a side sleeper you often have the need to choose an ergonomic cushion that provides more neck support.
Is a hard mattress healthier?
A healthy mattress is soft, but hard where it is really needed. It consists of different zones. A good mattress supports the lower back and the head and allows body parts that stick out to sink into the mattress.
Sleep with arm under pillow?
Sleeping with your arm under the pillow does not provide the necessary support. The shoulders get too little support if you lie on your side. It can pinch the nerves in your shoulder, arm and hand. The problem can be solved with a good ergonomic pillow.
Is sleeping on your belly healthy?
People sleeping on their belly burden their spine more than people who sleep on their backs or their sides. Because the head is always turned, this often causes neck pain and headaches.