JENSEN BOXSPRINGS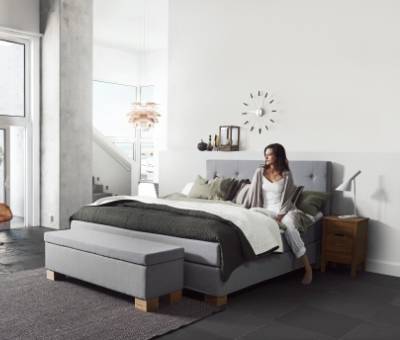 It is remarkable how the mattress has developed during the past decades. Quite a few technical modernizations came onto the market and frequently Jensen was the inventor. But Jensen also set the tone for design. They have proved that a boxspring can be a caress for the eye.
Their striving for an improved spring resulted in the special pocket spring in hourglass-form, giving you a pleasant sensation and a sturdy support at the same time. While sinking deeper into the mattress you feel the sensation of your total body being more and more supported.
IT'S NOT JUST A BED, IT'S A JENSEN !