SLABBINCK HOME CREATIONS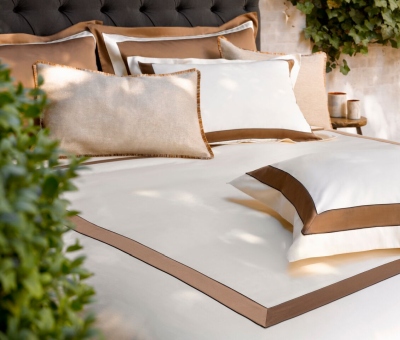 It was in 1903 that Hendrik Slabbinck began a specialised embroidery workshop in Bruges, the Art Studio Slabbinck. The workshop quickly grew into a company with a worldwide reputation.
Today, the fourth generation is at the helm of Slabbinck Home Creations. Mathias Slabbinck and nephew Viktor handle the sales side of the business, while sister Mirabel creates the collections of table and bed linen. After training at the Ghent textile college, Mirabel specialised at the 'Institut de la Mode' in Paris.
All of the items produced at the workshop in Bruges are made with the finest natural materials. The result is the exclusive collections of impeccable quality and timeless class.